Web Summit is the world's biggest technology event and our team simply couldn't miss it. Sensorium Corporation Deputy CEO Alexey Blagirev hosted a masterclass at this year's online edition exploring the "New Era of Virtual Ethics".
There's no doubt that 2020 has been a difficult year for everyone. Lockdown measures, economic downturns, and yes, a large number of families affected by the global pandemic. That said, this year has also been one for discovery — we have finally realized the immense power of technology to keep us connected no matter what.
From the funny Zoom meetings to the endless Slack threads, technology has taken a more serious role in our lives. Today, we work, learn, and even stay fit thanks to new technologies. Staying on top of tech trends is vital to leverage that power and keep improving our lives regardless of what surprises the world has for us.
And yes, there's no better place to follow technology trends than Web Summit. Since 2009, this Irish-born initiative has served as a hub for the brightest minds in the tech space, the most forward-thinking political class, and the startups leading our way into the future.


For years, this "Davos for geeks" has taken place in Lisbon, attracting thousands of people to the vibrant, history-rich capital of Portugal. As expected, that couldn't be the case this year. Yet, Web Summit still managed to organize its world-class event in an online format.
Now more than ever, we believe it's important to support the ever-evolving technology sector. With that in mind, Sensorium Corporation became an Official Sponsor of Web Summit 2020. Aside from more than 100,000 attendees, the event managed to gather 1,137 speakers, 2,229 journalists, 1,145 investors, 2,007 startups, and 169 partners.
This Web Summit edition was particularly strong in politics. Current prime ministers of Portugal, Spain, Greece, the president of the European Commission, and many other world leaders and policymakers participated in these virtual sessions.
Aligned with its strategic goals, Web Summit selected a diverse group of startups from 89 countries, allowing them to take part in pitching competitions, roundtables, and masterclasses. As every Web Summit event, this online-based conference also was a perfect opportunity to network. Our team met with entrepreneurs from different parts of the world that could potentially help Sensorium Galaxy provide deeper immersion and a wider offer of activities. After all, partnerships is one of the things that make Sensorium Galaxy so unique.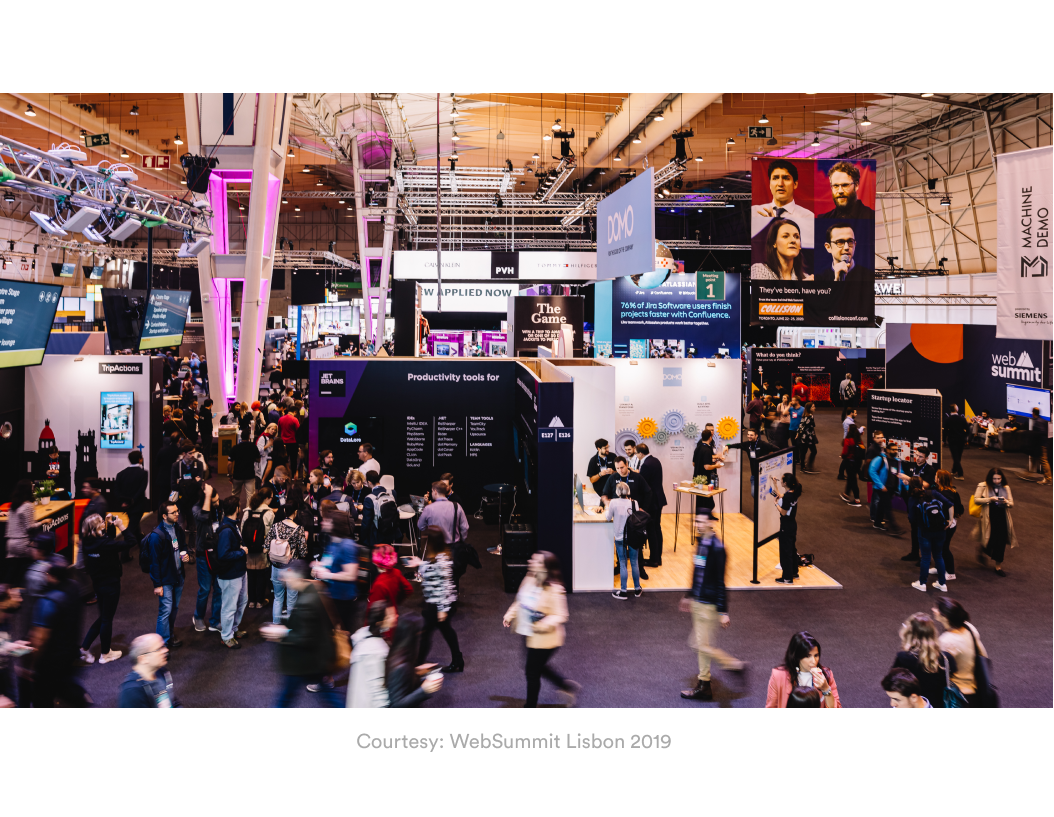 The Virtual Future Also Needs Ethics
Should a new code of Ethics be created for virtual worlds? With VR platforms like Sensorium Galaxy expected to revolutionize the way people communicate and interact with content, it's essential to dive into the traditional ethical theories and understand whether it is necessary to develop a self-sufficient, holistic system that regulates virtual life.
From personal data to dating to decentralized economies, Sensorium Corporation Deputy CEO Alexey Blagirev answers 6 critical questions concerning the "New Era of Virtual Ethics". If you couldn't join him at Web Summit, you can re-watch the masterclass on our Youtube channel.